PACE PROGRAMS
Built Around Customer Needs
PACE Disease Control, Water Enhancement and Cleaning programs provide step by step procedures that allow growers to take control of the primary areas of concern that impact plant health.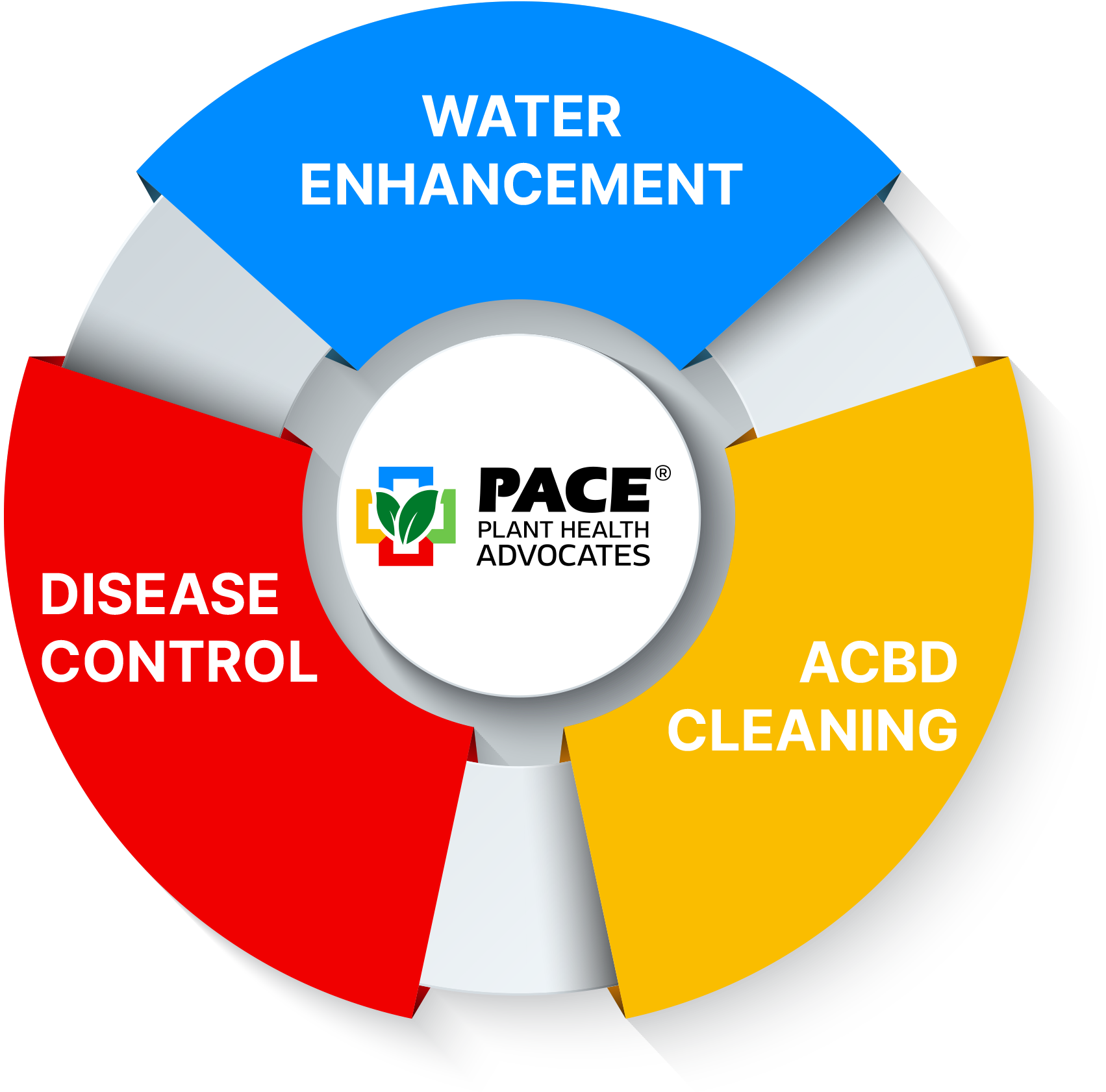 Triple Action: Wetting Agent – Penetration – Spreader Sticker
Irrigate responsibly for well hydrated crops using less water and improved performance of pesticide are only a few of the benefits UpTake PRO brings to our Water Enhancement Program.
In Tank Mix
In Overhead or Sub-Irrigation
In Indoor/Outdoor Systems
Always Clean Before Disinfecting is the motto on our ACBD Cleaning Program
Pace is the only company that can hand you one of three products that have been formulated to meet a particular type of cleaning need.  PACE Strip-It PRO to dissolve minerals, PACE AgH PRO to loosen that sticky job of removing produce juice, sap, melt greasy dirt buildup, and soaking in a PACE MHW solution to get your used growing containers clean as new.
Pace ACBD System®
Clean
Rinse
Disinfect
Early Prevention for Sesason-long Protection
From seed to shipping and water to benches, Pace Disease Control Program provides you an effective, economical program to prevent, cure and disinfect plant and human pathogens. Our multifaceted disease control program will guide you in managing all major areas of cross-contamination to keep crops, water and your growing areas a disease-free zone.
On Greenhouse Crops
In Irrigation Water
On Hard Surfaces
PRODUCT: PACE KleenGrow™