PACE KLEENGROW™
Trusted Efficacy, Lasting Protection
PACE KLEENGROW is a multi-use EPA registered product that provides safe and effective broad-spectrum control of plant pathogens on greenhouse plants, water borne pathogens and algae in irrigation water and diseases, viruses and algae on hard surfaces. PACE KLEENGROW offers powerful, residual disease control for up to 14 days on crops and 30 days on hard surfaces.  A clean environment, plus protected crops equals healthy plants.
Disease Control on Crops
PACE KLEENGROW is a highly effective EPA Registered Fungicide/ Bactericide for control of plant pathogens.
Controls all life stages of pests with no pathogen resistance.
Use a PACE KLEENGROW dip solution to clean up cuttings and bulbs prior to planting.
Safely use on foliage, crown, and roots from propagation to finished crops.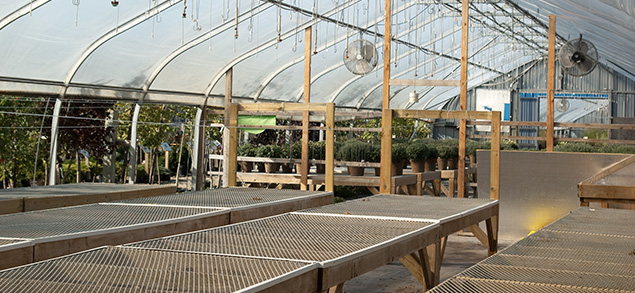 Disease and Algae Control on Hard Surfaces
It is imperative to maintain microbial control and disinfection of plant and human pathogens on surfaces before, during, and after the growing season. Start clean and stay clean to reduce cross contamination.
No-rinse disinfectant for use on all surfaces in ornamental, hydroponic fruit or vegetable greenhouses, CEA facilities and outdoor areas.
0 hour REI, EPA registered, biodegradable, and up to 30 days residual.
Non-corrosive to equipment & structures, so perfect to disinfect packing facilities and harvesting/growing tools and equipment.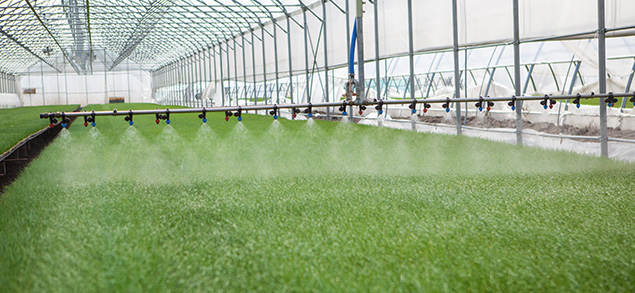 Disease and Algae Control in Irrigation Water
PACE KLEENGROW offers a safe and economical solution to control of algae and water borne plant pathogens in irrigation systems.
Eliminates cross contamination of water-borne plant pathogens and algae to crops and growing area.
Great for use in water holding tanks as well as irrigation lines.
0 hour REI when injected into any irrigation system to control water borne plant pathogens and algae in irrigation water.
Very stable chemistry, not impacted by extreme pH, temperatures, and organic deposits.
See what PACE KLEENGROW™ can do for you.
Greenhouse Foliage Crops or Succulents
Use PACE KLEENGROW as a stand alone or tank mix spray/drench for broad spectrum disease control.
Irrigation Systems
Use at low rates as a continuous or intermittent irrigation line injection to control Water-Borne Pathogens.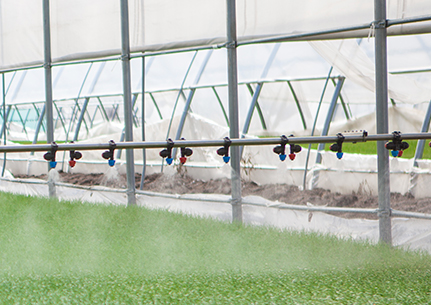 Pot and Tray Disinfecting
Clean and disinfect resued planting containers to eliminate cross-contamination to newly planted crops.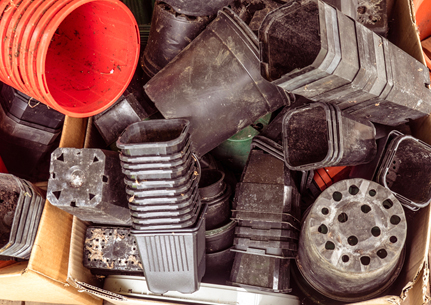 Disease Control on Young Plants
Apply low rates of PACE KLEENGROW at first watering by either injecting into irrigation water or using a manual spray.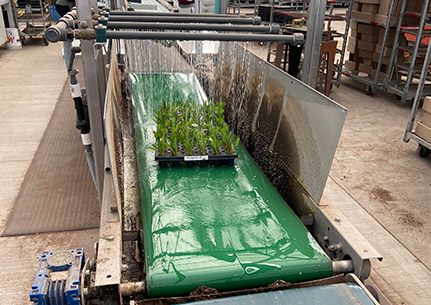 Storage Coolers
Disinfect produce and flowers in storage coolers to improve shelf-life after shipping.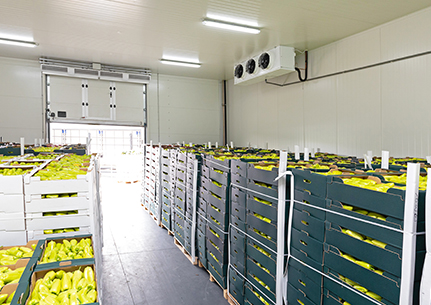 How to achieve best results with PACE KLEENGROW™
On Greenhouse Crops
Use in overhead (mist, drip or spray) or sub-irrigation systems.
In Irrigation Water
Use in chemigation for drip or sub-irrigation.
On Hard Surfaces
No-rinse disinfectant to be applied to pre-cleaned sufaces.
PACE KLEENGROW™
Disease control on Crops, in Water, on Surfaces
Available Sizes:
2.5 Gallons
5 Gallons
30 Gallons
55 Gallons
275 Gallons