DISEASE CONTROL
IN WATER, ON CROPS, AND ON SURFACES
Take control of pathogens in all areas that impact plant health.
EARLY PREVENTION FOR SEASON LONG PROTECTION
From seed to shipping, plant pathogen control is pivotal to the life of your business. Providing young crops protection at the onset of propagation is the best method to prevent diseases. Fungi and bacteria can easily cross-contaminate throughout operations and the Disease Control Program was designed as a preventative and curative pathogen treatment for use in irrigation water, on crops, and on surfaces.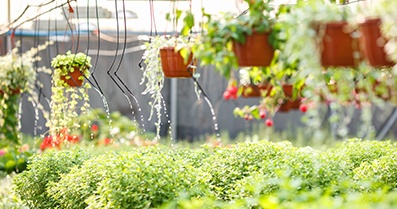 IN IRRIGATION WATER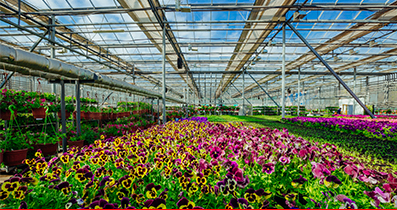 ON GREENHOUSE CROPS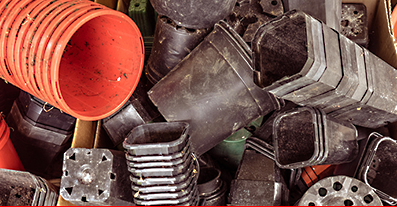 ON HARD SURFACES
The Disease Control Program is designed to prevent and cure a wide range of plant pathogens in irrigation water, on greenhouse crops and on hard surfaces from water borne fungi to foliar and soil borne bacteria on crops or surfaces. The disease control program easily blends with standard IPM programs providing a labor-saving, economical way to control plant pathogens on crops.

As plant health advocates, we support all applications and disease claims through extensive research with universities, contract researchers and consultants. Pace recognizes the need for growers to have better tools for combatting diseases which is why our Plant Health program has been designed–to improve plant health. Research has proven we are a leader in this industry for superior, efficacious plant pathogen control.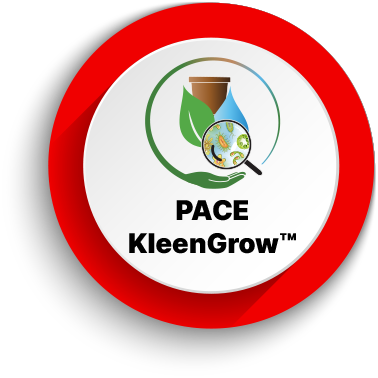 PACE KleenGrow™
KleenGrow is a multi-use EPA registered product that provides safe and effective broad-spectrum disease and algae control on plants, in water and on surfaces. KleenGrow offers powerful, long lasting microbial control. A clean environment, plus protected crops equals healthy plants.

KleenGrow is eco-friendly and exhibits no crop resistance. Take control of your pest management to have flexibility maintaining healthy crops under expected (or unexpected) environmental situations that could compromise plant health.